Continuing Culture: Geo-Hydro Brainshares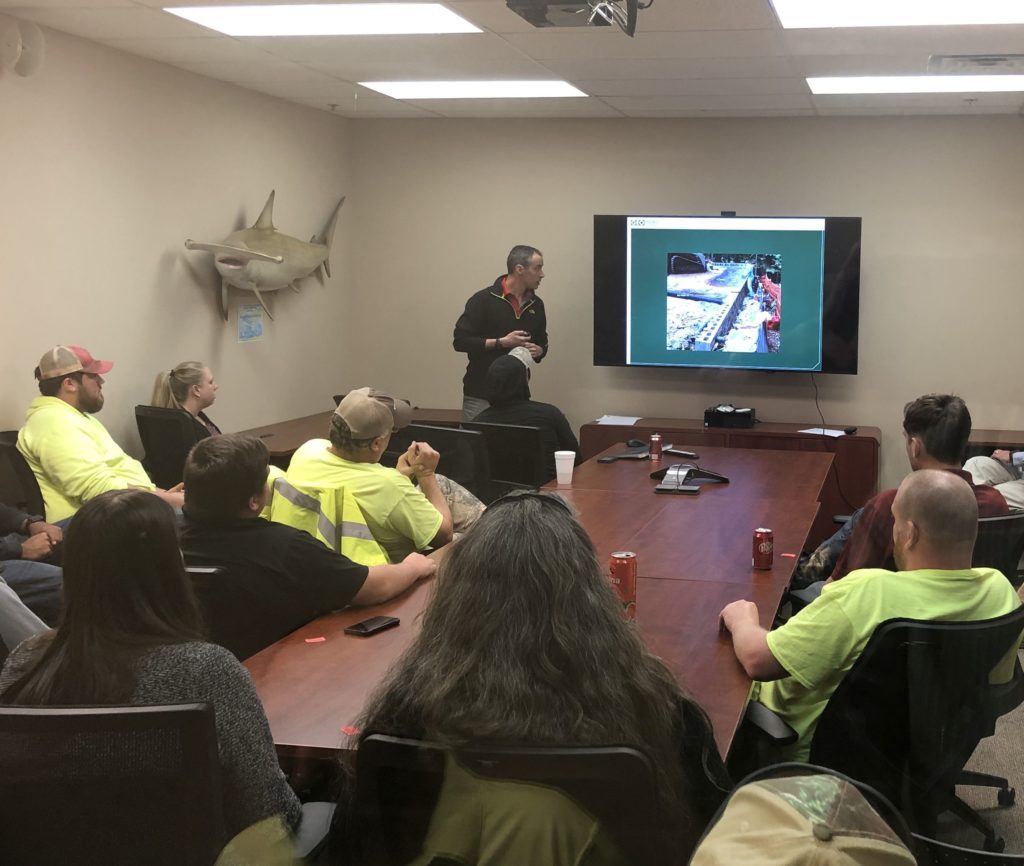 Geo-Hydro has worked to instill team collaboration and continuous learning as essential pillars of our culture over our 39 years of operation. To continue that culture, each of our offices holds quarterly Brainshare meetings. Our Brainshares are staff-wide; team members across all departments and career stages gather to participate.
While the content addressed in our Brainshares varies each quarter, the atmosphere of our Brainshares remains conducive to a culture of collaboration and sharing knowledge. Our Brainshares provide a space for our team to learn from one another. Each of our Brainshares includes a review of a safety topic and presentations on one to two technical topics. The topic selections and opportunity to present are open to all, allowing our team members to showcase their diverse specialties and areas of knowledge. Celebrating the knowledge of team members at every level is essential to engaging our team and creating a culture that supports collaboration and learning.
The presentations given during Brainshares reflect Geo-Hydro's culture of collaborative learning. The presenter does not act as the ultimate authority and expert on the topic. Rather, they act as a facilitator. Team members engage in the presentation, sharing related anecdotes and asking questions. The presentation ultimately breeds a discussion. As our team members discuss the topic and collect their different perspectives and experiences, they create a shared arsenal of knowledge.
A culture of team collaboration that encourages shared learning is not possible without a team acting as one. In Geo-Hydro's day-to-day operations, our team members are often dispersed. We're working on different projects. Some of us are in the office and others are scattered at various project sites. Geo-Hydro prioritizes our Brainshares because they provide a space and a time for our team to come together and work on the same project—learning from one another. Learning is essential for an individual to grow, but an individual can only learn so much on their own. Because of Geo-Hydro's culture of team collaboration and sharing knowledge, our team's ability to grow and learn is infinite.