Awards and Certifications
AASHTO Accreditation
How do you know a testing agency is qualified to do your work?  It's easy.  Visit the AASHTO Materials Reference Laboratory website and look it up.   Geo-Hydro's Atlanta, Athens, and Greensboro offices are AASHTO-accredited.
Our laboratories undergo rigorous inspections to be accredited under the AASHTO Accreditation Program (AAP).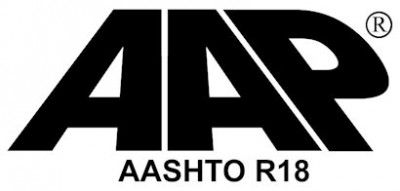 Award Winning Quality - Again!
In 2015, for the fifth year in a row, Geo-Hydro received recognition in PSMJ's Premier Award for Customer Satisfaction.
The Premier Award for Customer Satisfaction is presented by PSMJ Resources, Inc., the premier management consulting firm for the architecture-engineering-construction (AEC) industry.  The Premier Award honors AEC firms that provide their clients with top quality communications, impressive performance, and cost effective solutions.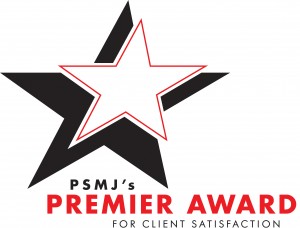 Geo-Hydro Seminars
Geo-Hydro is proud to announce it has been approved as a Registered Provider by the American Institute of Architects Continuing Education System (AIA/CES). As an AIA/CES Registered Provider, Geo-Hydro provides programs in accordance with AIA/CES guidelines, and we file for continuing education credits for AIA members.
Geo-Hydro's programs are typically 1-hour in length, perfect for the lunch hour. You can learn about special inspections (Chapter 17) under the International Building Code, seismic design in the eastern U.S., some myths about soils and foundations, and more. We're also proud to say that some attendees think the best thing about our seminars is the food. Who says there is no such thing as a free lunch! To request more information or schedule a seminar, click here.