Rebuilding My Childhood: Growth in the East Cobb Community
Geo-Hydro takes great pride in our work in our community. In the last few years, we have had the privilege to participate in rebuilding local schools and a neighborhood library in East Cobb. In the following post, Geo-Hydro's Mason Berryman, a Principal Engineer and our Business Development Director, reflects on the personal meaning these projects hold for him.
---
One of the most gratifying parts of a career in the construction industry is the satisfaction of driving around your city and passing buildings and infrastructure you had a hand in building. The past five years have been especially rewarding for me, as Geo-Hydro has played an important role in building new versions of my high school, middle school, elementary school, and neighborhood library.
When my family moved to Cobb County in the early 1970's, it was still quite rural, and many people in the county liked it that way. My father told the story of how he tried to get the southwest corner of Terrell Mill Road and Powers Ferry Road re-zoned for a shopping center and was firmly told "no Mr. Berryman, we are never going to allow that kind of development in this part of the county." Today, Terrell Mill is five lanes, and Powers Ferry is seven lanes and it is a rare parcel of land that is not at its "highest and best use."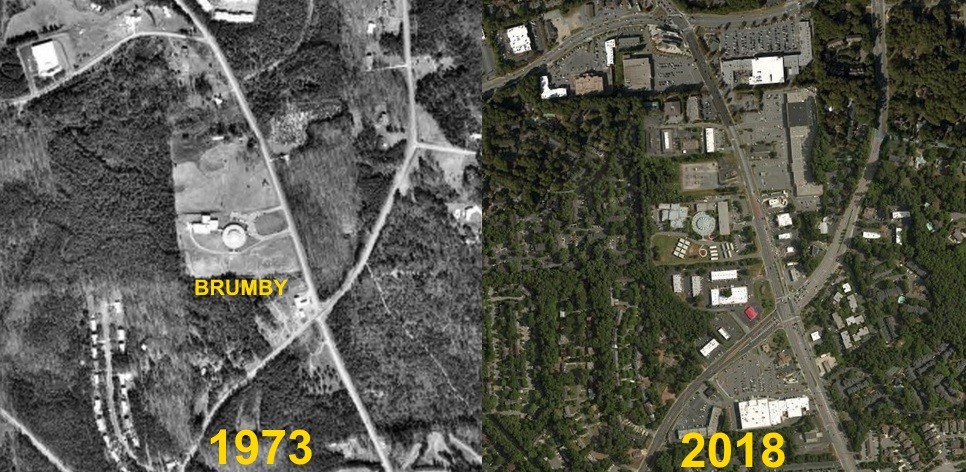 Built in 1966 just north of that intersection, Brumby Elementary was still pretty new when I went there. It looked like a spaceship, but it was a couple of the teachers inside that inspired me toward a career in engineering. I remember early lessons in geography, geology, and rocketry fueling my interest in making the things that make the world work. From Brumby, I moved on to East Cobb Middle School and then Wheeler High School. Along the way, I spent many hours in the East Marietta Library on Lower Roswell Road, exploring books that opened new worlds to me.
A few years ago, Geo-Hydro was fortunate to participate in a large renovation of Wheeler. There isn't much left of the building that was there when I graduated, and the kids there now have a tremendous facility with STEM laboratories and maker spaces that I could only dream of in the 1980's.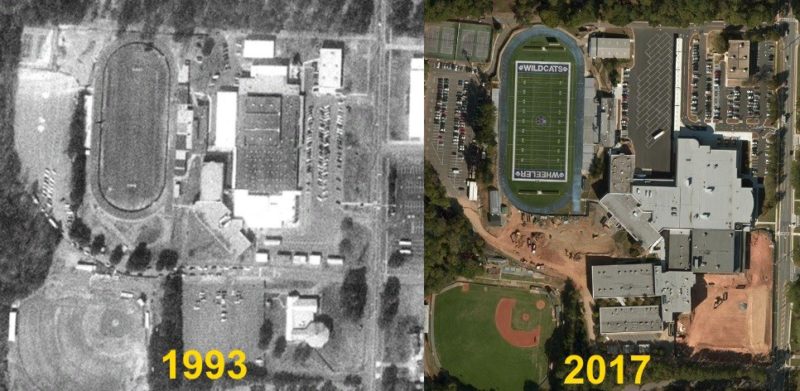 Two years ago, we were thrilled to work on the new campus for Brumby Elementary and East Cobb Middle School on Terrell Mill Road. Finally, we recently were on the project team for the reimagining of the East Marietta Library as the Sewell Mill Library and Cultural Center. This wonderful new facility has a completely new library as well as an amphitheater, art gallery, ceramics studio, maker spaces, and a black box theater.
Geo-Hydro is proud of all of our work in Cobb County and beyond, but having the opportunity to participate in these projects had special meaning to me. I know that these great new buildings will help many new generations of East Cobb kids have a chance to be inspired to make their own contributions to the community.